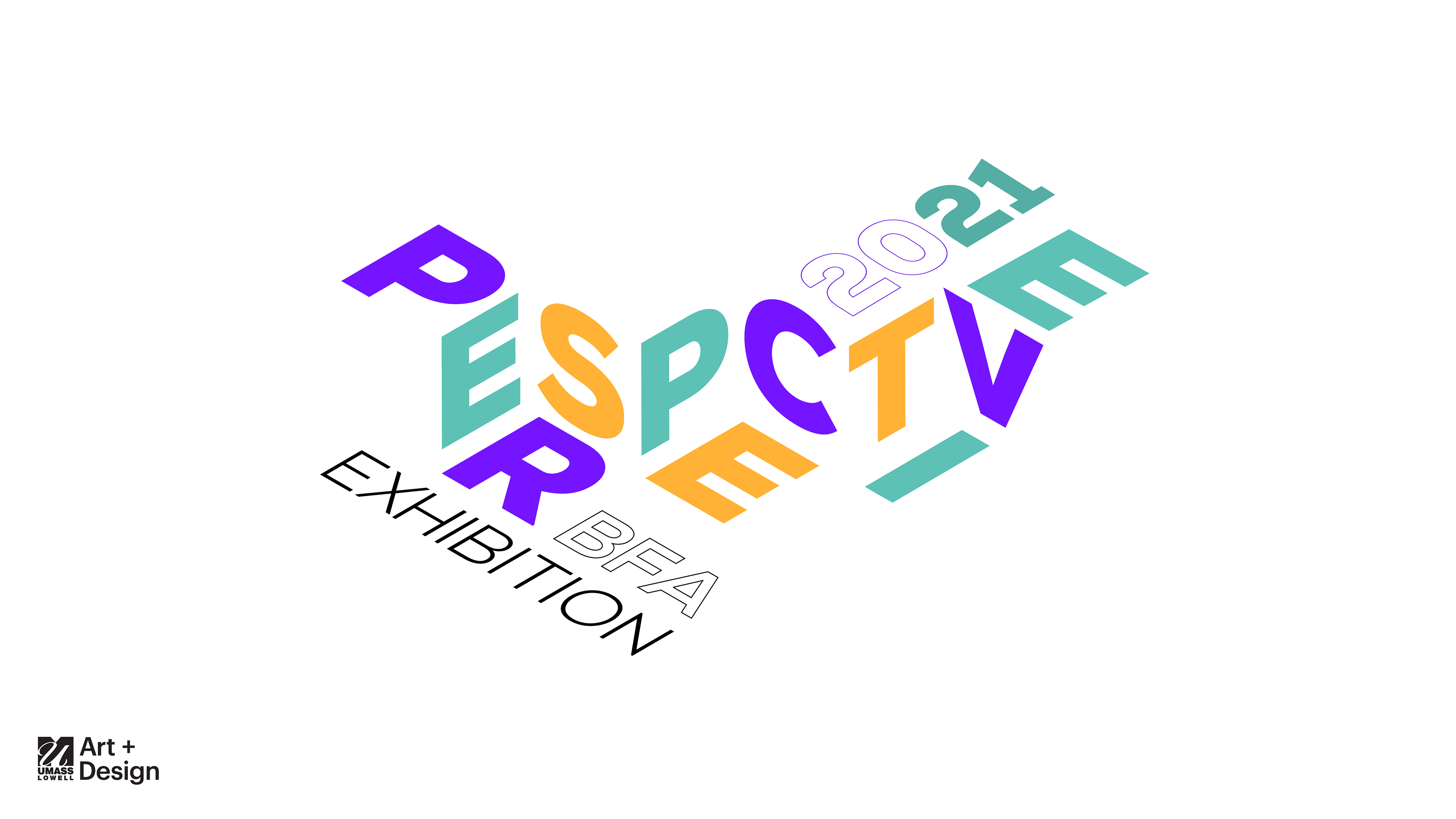 This website showcases Senior Capstone projects from 2021 BFA Candidates in Animation & Interactive Media, Graphic Design, and Studio Art at the University of Massachusetts Lowell, Art and Design department.
Learn more about the department here.
2020 and 2021 has been the start of a new decade and new change. It wasn't the start that many people had planned it out to be; and it definitely wasn't what we had thought this new chapter of our lives would start with. While we were brainstorming ideas for the show name we realized that this past year really changed our outlook on life. It changed the way we perceive things, it changed the way our future looks. Many students have deferred graduation, taken gap years, and not to mention how difficult it is shifting to Zoom University from a fully engaged classroom.
But this year we have learned more about ourselves than ever before, and we think that is due to the change in perspective. You can not fully view yourself or the world around you until you see it from a different perspective. And while the pandemic is a horrible thing, and we are coming to the end, it did give us at least one good thing. The ability to see ourselves and our positions in a whole new light. Through this you can really change and grow, and see other parts of you and may not have known you had, or other parts of situations you may not have known you were in. Together as students, teachers, mentors, and friends, we have taken the most unprecedented past year of our lives and made something beautiful out of it.

Animation and Interactive Media are vibrant and rapidly evolving fields of cultural production. Both of these disciplines play key roles in art (video, installation, net art, etc.), design (user experience, interaction), entertainment (films, games), and even communication and journalism (infographics and data visualization). In today's rapidly changing world marked by environmental, political, and social upheavals it is becoming more and more vital to imagine alternative futures.
AIM (Animation and Interactive Media) makes each practice stronger and prepares students to become animators, game designers, communicators, and artists active within the rapidly evolving new media world.
The Graphic Design Capstone is a self-directed project that spans a year. Final work includes comprehensive studio projects with emphasis on design thinking & research processes. These projects including writing, critical thinking, design systems, and final presentations across a wide-range of subjects including education, social justice and branding.
The students are required to deliver the work on multiple platforms including print, social media, motion graphics, and web design.
The Studio Art Capstone provides each student an opportunity to develop their work in a one-year intensive, studio practice as they build an original, inventive, and cohesive body of work.
Students learn to examine their research in a historical and contemporary context, emphasizing critical thinking and integrative learning. Each year's thesis show provides continuing evidence of art's ability to invite, engage, and embrace divergent sensibilities.