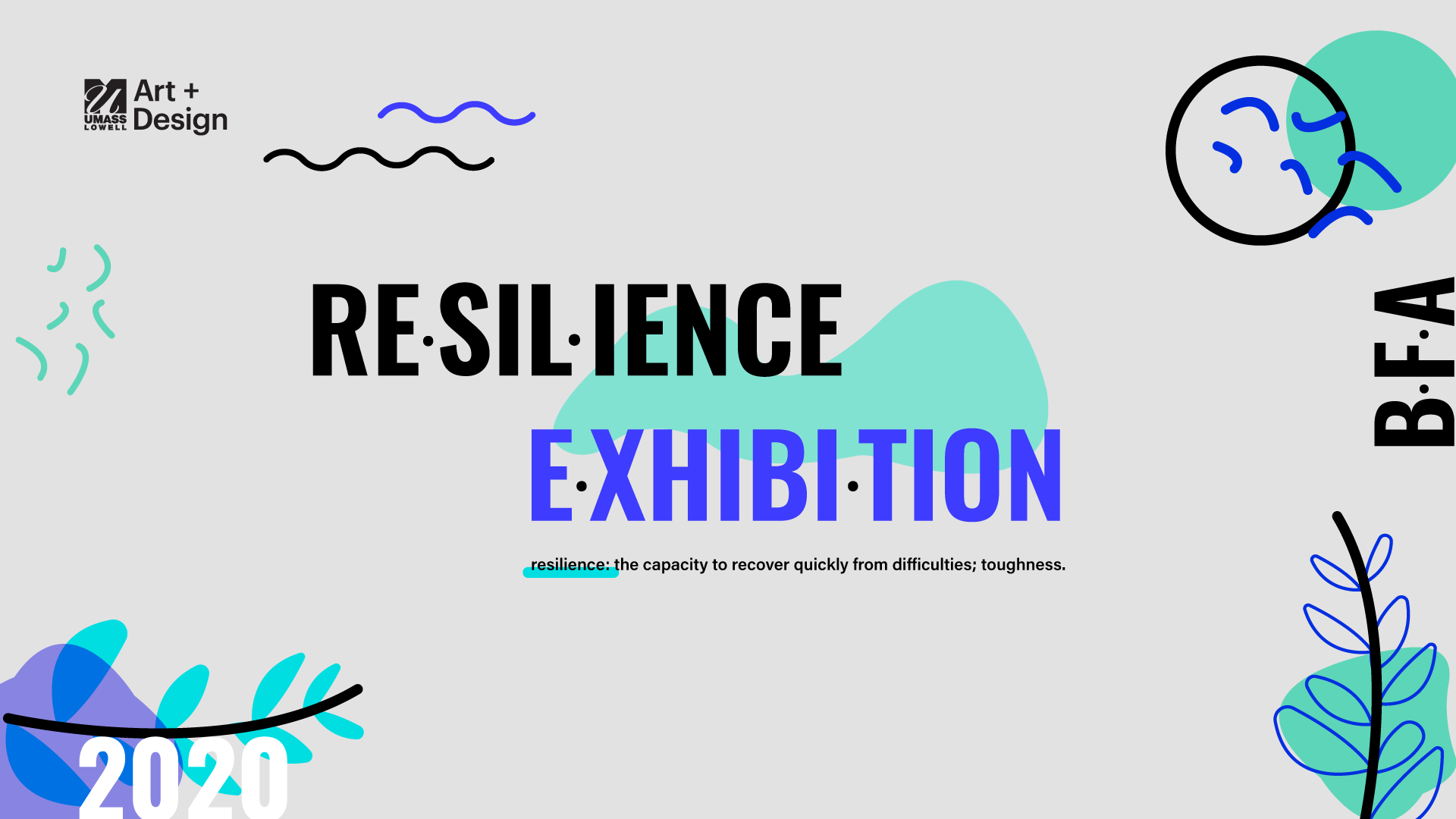 RE
•
SIL
•
IENCE
resilience: the capacity to recover quickly from difficulties; toughness.
BFA Exhibition: 
May 7, 2020
Showcasing Senior Capstone projects from BFA Candidates in Animation/Interactive Media, Graphic Design, and Studio Art at the Art and Design department at University of Massachusetts Lowell.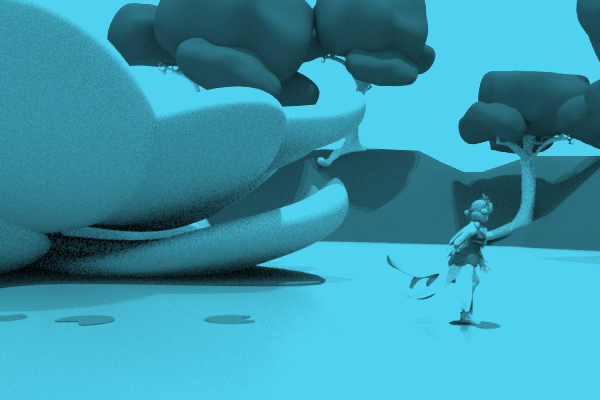 —
Animation/Interactive Media
Animation and Interactive Media are vibrant and rapidly evolving fields of cultural production. Both of these disciplines play key roles in art (video, installation, net art, etc.), design (user experience, interaction), entertainment (films, games), and even communication and journalism (infographics and data visualization). In today's rapidly changing world marked by environmental, political, and social upheavals it is becoming more and more vital to imagine alternative futures.
AIM (Animation and Interactive Media) makes each practice stronger and prepares students to become animators, game designers, communicators, and artists active within the rapidly
evolving new media world.

The Graphic Design Capstone is a self-directed project that spans a year. Final work includes comprehensive studio projects with emphasis on design thinking & research processes. These projects including writing, critical thinking, design systems, and final presentations across a wide-range of subjects including education, social justice and branding. The students are required to deliver the work on multiple platforms including social media, motion graphics and web design.
The Studio Art Capstone provides each student an opportunity to develop their work in a one-year intensive, studio practice as they build an original, inventive, and cohesive body of work. Students learn to examine their research in a historical and contemporary context, emphasizing critical thinking and integrative learning. Each year's thesis show provides continuing evidence of art's ability to invite, engage, and embrace divergent sensibilities.

A Note from the Department
The Art and Design Seniors at UMass Lowell this year, like graduating Seniors all over the world, were faced with a unique, challenging and disruptive situation when the impact of Covid-19 made abrupt university closures imperative to stop the spread. Senior years should be memorable times where students grow seamlessly into young professionals, bid farewell to the four or more years they spent in higher education and say goodbye to their classrooms, professors, peers and life on campus to begin their journeys in the professional world. 2020 will forever be memorable for us all for so many reasons, many of which carry sadness and disappointment, but this class of seniors should be remembered for their resilience. With barely a stumble, they transitioned to remote learning with grace. They brought positivity and cheer to zoom calls across the department. They adapted, bent and flexed their skills in unprecedented ways. They should be applauded for their grit, persistence and motivation in a time where it would have been easy to crumble. These incredible students have proven themselves in the face of unthinkable challenges and displayed determination and maturity far beyond their experience. As they head out into the world, we hope that employers everywhere recognize not only the exceptional and diverse talent this exhibition website showcases, but also their value as professionals, thinkers, makers, and above all else good people with more resilience than we could've ever predicted. When you see 2020 on a resume, please make a note.