Goop is a 2D-animated short that tells the story of a mysterious slime creature. It started as a human being that was tested for a shapeshifting drug, until an incident turned him into a gray, slimy monster. The monster is constantly on the hunt for any living beings and it found its way into an apartment building where a young man was living with his dog. They have no idea what they're about to experience.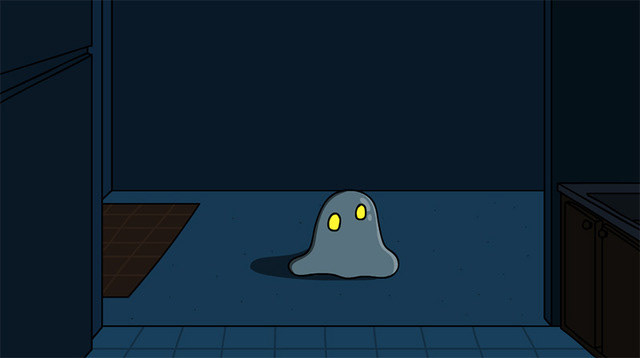 Ever since I could remember, I loved drawing. I distinctly remember when I was 5 years old that my parents became aware of my passion. I was always drawing whether I was at school or home, and I was also deeply influenced by watching cartoon shows on TV. Since I've had this thought of my parents complimenting my drawings all the time along with my passion for cartoons, I eventually knew what I wanted to do once I graduate from college. This is where I began to pursue my career and move my artistic skills further to become a professional animator.

My works mostly consist of both digital artworks and short 2D animations. The purpose for my projects is to display the development of my animation skills throughout my college career and bring entertainment to my audience with lighthearted, comical gifs and shorts. In addition to my passion for creating animations, I am very intrigued by the horror genre. Therefore, for my capstone project in senior year, I wrote an original story titled, "Goop," where I bring together my love for animating with my fascination for horror. The animation tells the story of a slime created in a science incident and has mutated into a monster that could eat any living beings. One man was unfortunate enough to meet his fate from the creature.
I've had this idea as my capstone project, and I wanted to push my limits to develop a one-of-a-kind project that I have never created before. The main theme for this animated short is to show the mysteriousness of creatures that could be depicted in horror-themed media and lead you to imagine what they are capable of if these anomalies were to exist in real life.